Recent Topics
b2evolution CMS Support Forums
Adsense within post not showing
Thread last updated on Oct 05, 2013 at 10:36
1

gcasanova
Oct 04, 2013 17:14

I have 2 Adsense blocks in my sidebar and want to include a block at the end of each new post...
I've configured the adsense plugin to show from 0 to 3 blocks but in no case is the block at the end of the new post showing.
Can anybody help me with this?
Might it be the skin (Aventura)?
I don't know what else to do.
2

mgsolipa
Oct 04, 2013 20:23

Hello @gcasanova,
Did you tried by adding the [adsense:] tag at the end of your post?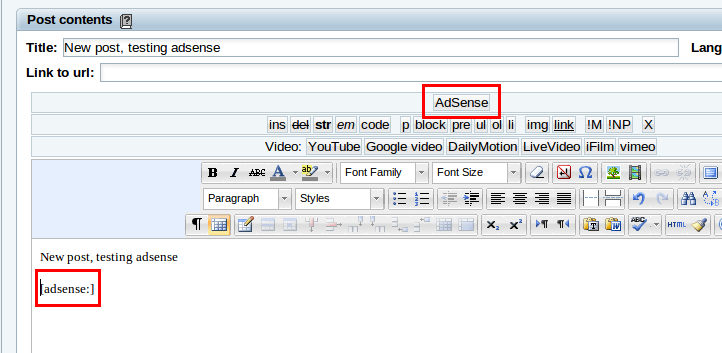 3

gcasanova
Oct 04, 2013 20:58

Hi @mgsolipa
I can't believe I never noticed that button before!
That did it.
Thank You!
4

mgsolipa
Oct 05, 2013 10:36