Recent Topics
b2evolution CMS Support Forums
MySQL error!
1

chanakyadas
Feb 05, 2019 08:15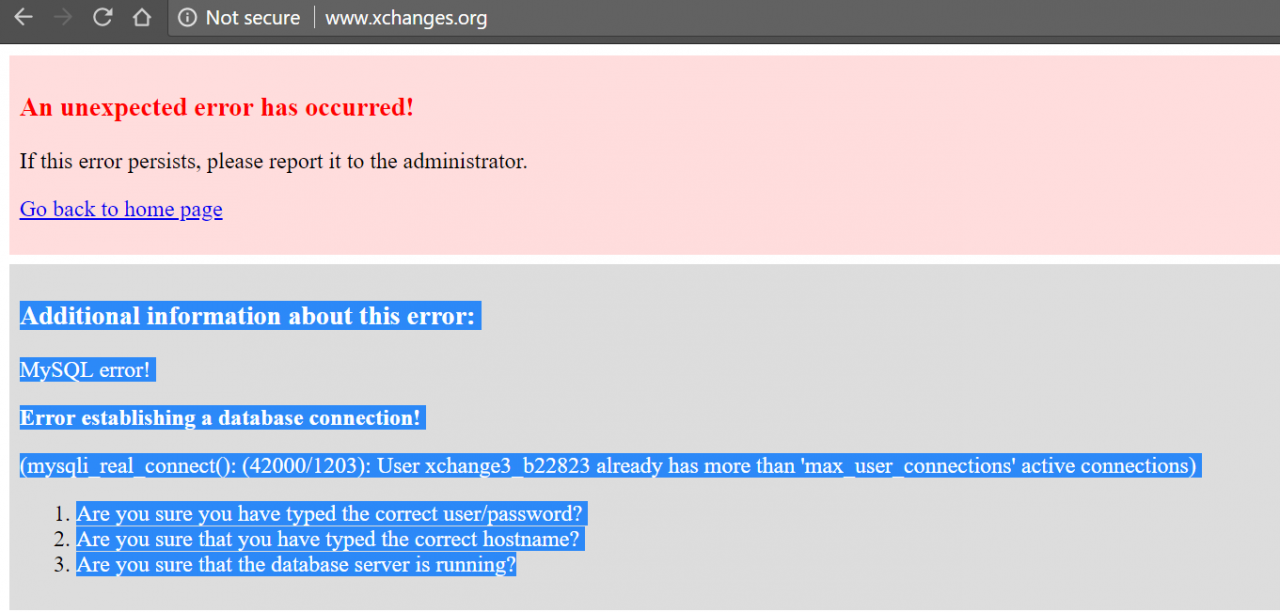 Website: xchanges.org
We have been continuously bugged with this error over the last one year.
Additional information about this error:
MySQL error!
Error establishing a database connection!
(mysqli_real_connect(): (42000/1203): User xchange3_b22823 already has more than 'max_user_connections' active connections)
Are you sure you have typed the correct user/password?
Are you sure that you have typed the correct hostname?
Are you sure that the database server is running?
It gets fixed after a while, but we are concerned as sometimes this error comes up in peak hour when most students/faculty are browsing our educational journal.
Can you please help us fix this issue?
Best regards,
Chanakya Das
Technical Editor
Xchanges.org
2

fplanque
Feb 05, 2019 23:35
3

poorboy2
Feb 17, 2019 22:07